JOIN US FOR SUMMER JAM 2021
Making it to the summer games is the ultimate achievement for many athletes around the world. The life of Daniel shows us that the ultimate goal of our lives should be to live a life that honors God. As we train and compete during Summer Jam, our campers will learn that the goal is living for Jesus!
Both of our campuses will be offering Summer Jam this summer. Summer Jam is filled with fun tracks, worship, small groups, games, snacks and tons of fun! If you have a child who has completed kindergarten - 5th grade, we hope you'll register for Summer Jam this summer!
We'd love for you to volunteer! If you'd like to be involved, please register and we will be in touch. All our leaders will have a background check.
Register to serve here!
If you have any questions, please email Katie Landress at katie@churchatthegrove.com.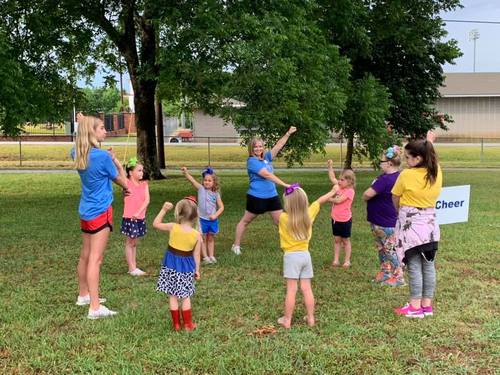 Walnut Grove Summer Jam - June 13-16
Pre-registration is closed for Summer Jam. However, you can still participate and will walk up to register. Don't miss out on the fun!

Sunday, June 13 at 6 p.m. the entire family is invited for our Opening Ceremony and BMX Stunt Show. Plus, we will have dinner for your family!
On June 14-16, our camp times are 6-8:30 p.m. and you can arrive at 5:30 to register. Doors open each night at 5:45 p.m.
Questions? Katie@churchatthegrove.com
Social Circle Summer Jam - June 4-6
RECAP VIDEO
Check out Summer Jam 2019!