In 2005 a core team lead by Russ Butcher and Craig Story envisioned taking the gospel to people with little or no Christian background in the East Metro Atlanta area. Through the faith of this core team we saw dozens of people transformed by the gospel and begin relationships with Jesus. From the very beginning we wanted to define the church not as a building or even a gathering but a collection of believers that were sent out to share and show the love of Jesus to our community. During the early days of Church at the Grove we met in several local schools, building relationships with teachers, staff, and families.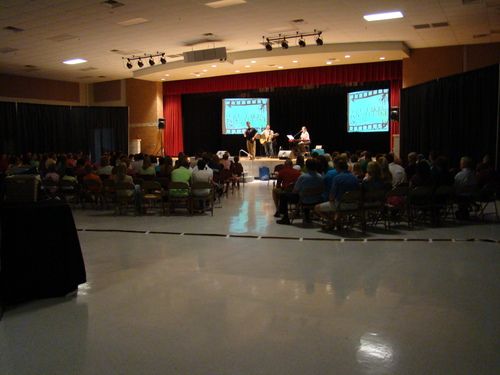 From the very beginning the leadership of Church at the Grove had a heart to start multiple campuses and church in the surrounding communities. In 2012, we began a new work in the city of Social Circle, sending out Nathan and Katelyn Boyd and a team of families. God has used the Social Circle Campus to reach many unchurched families and make a huge impact on the community as a whole.
While there is so much to celebrate over the history of Church at the Grove, we are more excited about what God is going to do through our church in the days, weeks and months ahead. Our goal is to plant another campus in a nearby community within the next two years and plant at least one more campus or church in the next five years. These additional works will allow us to reach more families in other local communities.
Be a part of our story...
Join us every Sunday as we gather to worship together a 9:15 am and 11 am.