21 Days of Prayer - Day 4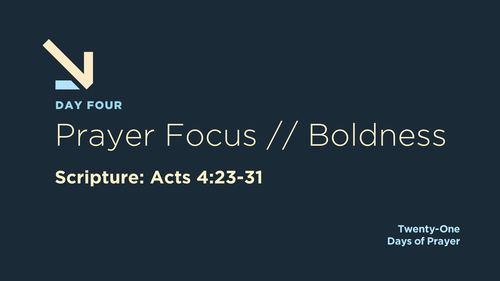 - Pray that our church leaders and members would be bold to speak and stand on God's Word.
- Pray Christians in your local government to rise up and be bold as the Holy Spirit Directs.
- Pray that those who experience persecution, that they would respond in boldness.