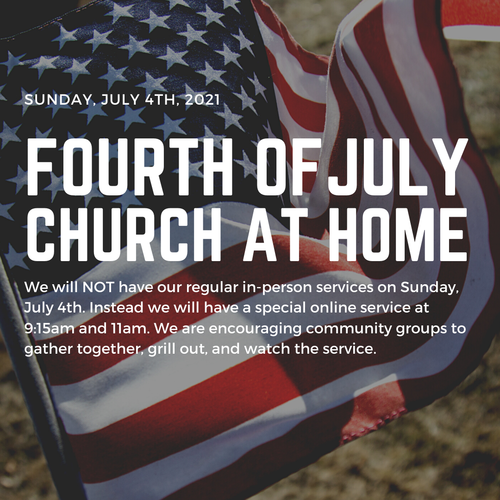 Church at Home - 4th of July
We will NOT have our regular in-person services on Sunday, July 4th. Instead we will have a special online service at 9:15am or 11am. We are encouraging community groups to gather together, grill out, and watch the service. We will continue our regular schedule on Sunday, July 11th.
Covenant Family Membership
This gathering is designed for those that want to take their next step in getting further connected to Church at the Grove. During this gathering we will look at the mission and vision of the church and share the DNA of our mindset.
Bless Every Home is an initiative that will help our church love and share the gospel with people in our communities. Through an interactive website, and app, our church members will be given an opportunity to be lights in their neighborhood. By utilizing the latest demographic information, you will receive promptings on a daily basis to pray for 5 families by name in your neighborhood. When reporting the activity on the website, the map will begin to shade the prayer coverage of the area. The strategy does not stop with Prayer however, it will resource you to able care for their neighbors, share the gospel with them and disciple them for a life journey of faith.
Did you miss this past Sunday?
This past Sunday, Pat continues our series by looking at how we should pray for forgiveness and for the power to forgive those that have wronged us. If you missed Sunday take some time to watch the above sermon online.