Regathering Update 10/28/2020
we have resumed physical gatherings!
Kids Grove is Open!!
We are so excited to have our kids ministry open!! We are being doing everything in our power to make sure that when our kids gather together that they are safe, secure and still have a blast on Sunday mornings. Click below for more information on what we are doing to keep everyone safe.
There are a number of details that we want to communicate with you, especially what you can expect when you return.
Our gatherings will be different at both campuses as we seek to provide a safe and healthy opportunity for our entire church family to meet and worship together.
We will have services at 9:15am and 11am each week, just as we have in the past. We are complying with
CDC guidelines.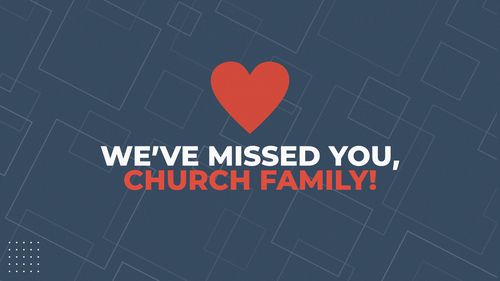 GREETING
Greeters will be on the front line to ensure your safety and that our procedures are implemented for your protection. All members of the Greeter team will strive to maintain a minimum of six feet from all attenders. Unfortunately, greeters will not be giving handshakes, hugs, or fist bumps. Greeters will be focused on welcoming, directing, seating, and escorting to provide the best welcome they can.
SEATING
As you arrive, you will directed on where to park by the parking team. We will try to park every other spot to safely distance each family as they exit their vehicles and enter the building. We will have children's materials available outside as you enter the building. Once you enter the building, you will be seated in the following fashion:
Enter through the center doors, and be escorted to your seats by greeters, seated as family groups
Seated from the front of the auditorium to the back
Seated by family with a space of three seats between each family
Attendees will exit the auditorium by rows as directed by the ushers, beginning at the back
GIVING
There is now a giving box located in the lobby, as we have discontinued the passing of the Joy buckets and the use of church generated envelopes. Many of our members have transitioned to online giving, and we recommend you consider this option. You are welcome to give through mail, by text, through the app, or by using your own envelope and depositing your gift in the giving box in the lobby.


CLEANING
We will have a team of servant leaders and staff on hand to sanitize our facilities before Sunday mornings and between our Sunday morning gatherings. We will be wiping down every surface that is touched with cleaning wipes and spraying every chair used in the auditorium with a disinfectant spray following the 9:15 service.


WE SUGGEST THE FOLLOWING
Please do not attend if you have any symptoms related to COVID-19 exposure (elevated temperature, trouble breathing, cough, absence of taste and smell). In addition, do not attend if you have been exposed to anyone that has been or might have been exposed in the last 14 days.
Social distancing will be implemented in everything we do. From seating in the Worship Center to the locations of the technical team and praise team, a minimum of six feet of separation is our goal. Shaking hands, hugs, and other physical contact is discouraged.
Masks are not mandatory, thus we are strongly encouraging that you wear your mask while you are entering and exiting the building on Sunday morning. If you do not have a mask we will have some available.
Hand sanitizer bottles have been placed in various locations. We encourage you to use them as necessary. (Feel free to bring your own as well.) We ask you to monitor the use of the stations by children to avoid waste. Washing hands after coughing, sneezing, or using the restroom is expected.